Paint the Town Red Contest results are in.  Congratz to Debbie Winser of Turquoise Bee our Contest winner! You will find beautiful handmade Jewelry in her Etsy Shop!

Paint the Town Red
Shops are featured for your viewing and shopping pleasure. Simply click on the Heart in the right corner of the item to vote. The item with the most clicks/views is the winner and will receive a FREE Ad Spot on the On Fire for Handmade Site and Gift Guide Marketplace site for 1 month! Voting Ends Jan 31st. You are allowed a total of 5 votes per unique IP. Use on 1 item or vote for 5 entries!
Our Winner for last weeks contest  Turquoise Bee!
Help support your local artisans this year and Shop Handmade for all your needs!
---
Contest Winner
Turquoise Bee Our Winner from Paint the Town Red Handmade Finds!
You will find beautiful handmade Jewelry in her Etsy Shop!
 Turquoise Bee
All jewelry hand made and designed by Debbie Winser of Bristol, England.  Debbie mainly works with seed beads, Swarovski crystals and other beautiful glass beads.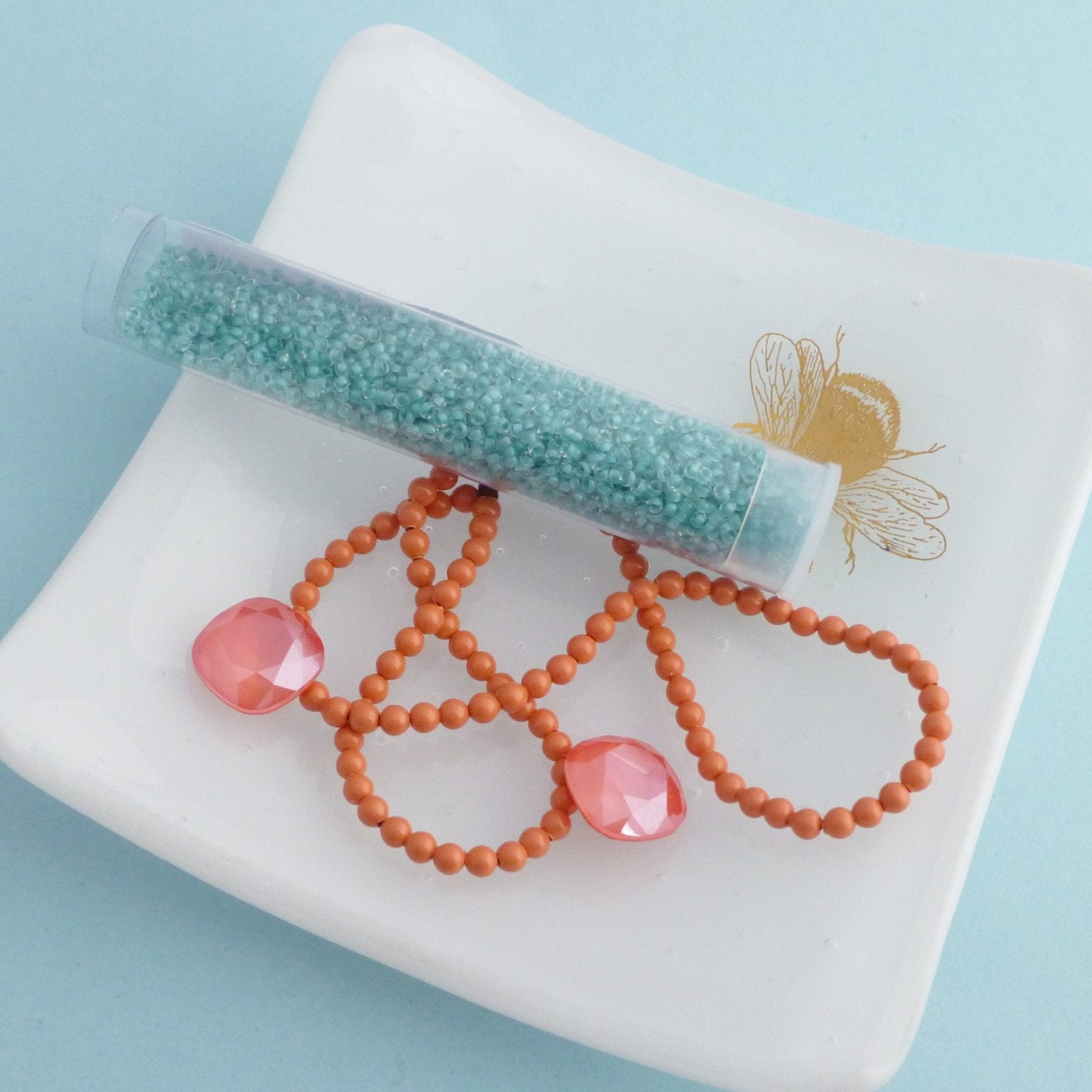 There is a long tradition of arts and crafts in my family, and I found that the jewellery I was making for myself was becoming increasing popular with family and friends. They often wanted their own versions of the pieces I wore, and so I began to make jewellery for other people too!
I tend to work instinctively, rather than to any fixed plan. Starting with a particular colour combination, or sometimes just a single bead, I let the piece take its own form. Often the final design becomes clear only quite late on in the process.
I love to undertake commissions and work with you to create something just for you, with your colours and to your budget.
Click the button below to all entries!