Absolutely Fascinated this weeks featured Etsy Artist here at On Fire for Handmade.  Syntra Laderoute is the artist that works behind the scenes in the shop. You will find Hand Made Mini Hats, Fascinators, And Hair Accessories in this shop! They are just way too cute!
Absolutely Fascinated
"Each one of our mini top hats, fascinators, hair accessories or headdress's are lovingly hand made with the utmost care and creativity and every creation is one of a kind using various vintage jewelry, buttons, rhinestones and a huge array of different kinds of gorgeous feathers as accents.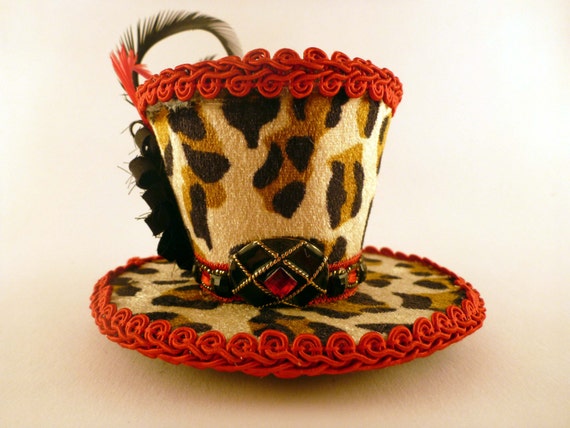 Nobody else will have the exact same mini hat or fascinator as you!!
Fun Unique Stylish
This wearable art is for any gender, from adults to children or even your pets!! These stylish one of a kind pieces can be worn at any sort of party, event, costume ball, wedding, bridal shower, cosplay, going to the races or derby or even just to wear everyday to show your own personal and unique style! You can pick from the selection you see from one of the many pictures we have up or we can work on something custom made just for you in your favorite colors/themes. There are a few different sizes and styles to choose from so make sure you look through all the different sections we have. We hope you find something that strikes your fancy and that you have an Absolutely Fascinating day!"
Syntra is "On Fire for Handmade!" are you?!